wedding photographers & videographers
Hello! We are Margherita and Carlo, a couple of destination wedding photographers and videographers
specializing in intimate weddings, wild elopements and unique love stories.
We travel the world to follow our couples. Our reportage approach is discrete and relaxed,
our photography style is characterized by a melancholic, editorial and clear touch.
We draw our inspiration from your stories, from places chosen to tell them.
We seek the most authentic aspects, sincere gestures and intimacy between two souls, two lovers.
Taking pictures, we aim to portray a tale, impressing such feelings in a true, intimate and poetic manner.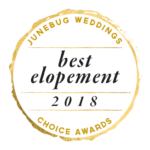 recent love stories: